Denny is the attorney for Asset Protection Securted.  He has been an attorney for more than 30 years helping individuals and families through difficult life situations and aiding them in protecting themselves against all sorts of exposures, perils and dangers. From his years of experience he has gained a deep understanding of people and what they go through trying to make a living, and building their financial future and wealth.  Everyone hopes that there won't be any lawsuits; blood sucking, money hungry attorneys; unexpected negative events; creditors; spouse issues; nuisance and extortion claims; or economic downturns/collapses that can literally devour the assets they have generated through their hard work and sacrifice.
Working with trustees in other Countries that have laws that actually protect your assets from all of the American wolves, Asset Protection Secured uses safe, legal and proven strategies and methods to create asset protection plans that protect your assets from all the risks and threats that can appear from nowhere that may try to attack and take your assets. The very fact that you have the right kind of real asset protection plan in place is a deep and powerful deterrent to would-be attackers even trying.
If you have over $500,000 in assets, or specific reasons for which you need protection, whatever the situation may be, Asset Protection Secured and its team are ready to do what you need to protect your assets.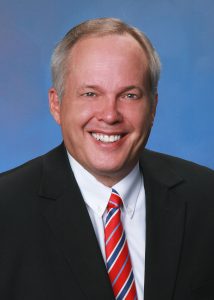 ATTORNEY J.D. "Denny" DOBBINS
Contact Us To Schedule An Appointment?
Denny has been helping my wife and I with our estate plan and asset protections since 2009. I have strong protections from creditors, lawsuits, claims and unforeseen situations, all within the law. It gives my wife and I a great deal of comfort knowing we have protections in place for our life-long hard work and that our kids and grandkids will have the same (and even better) safeguards when we pass away. Denny has always helped us keep everything straight to ensure we are covered.
We have three young children. We are really happy Denny got our estate plan in place so that it could help guide us through the coming years. He is easy to work with and he explains things in ways we can understand. We wanted to get our plan in place for a while and Denny made it stress-free for us.
I was a real estate investor and National real estate instructor for years. Denny helped me make sure that I was not personally liable for bad events that too often take place in the real estate arena. He taught me how to hold property and how to protect myself. Denny also devised a killer set of legal documents to structure for my estate and my assets providing me the ability to handle issues that arise when I am out of the Country which has paid off handsomely to make sure things got done correctly in my absence.